This comprehensive numerology dashboard is elegantly simple while providing deep answers.  Wes Hamilton, Master Numerologist, provided the wisdom, we provided the technology. 
The What's My Destiny app started as a special dashboard for Master Numerologist, Wes Hamilton to use with clients at expos and events. He needed a comprehensive, one-screen, summary of calculations that he could review in a 10-minute consultation.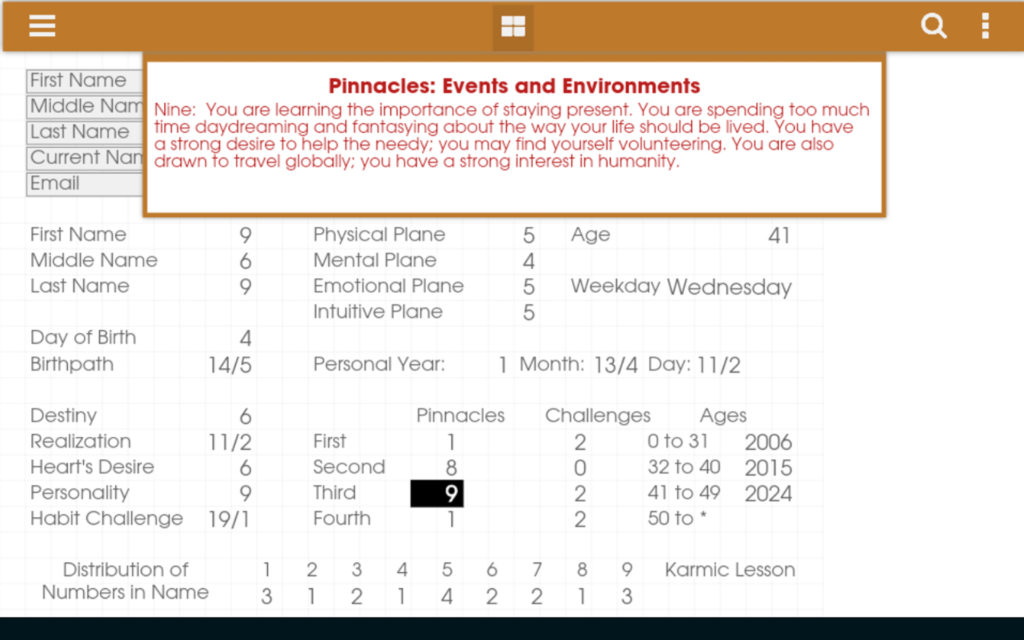 The app has two PDFs, one summary page and one comprehensive report. Wes recommended that his client's purchase the app to be able to view their reports.
The wireframe included a retractable tool bar to maximize dashboard viewing and contextual menus. The reports were designed to compile on the app's website server and display on the device's browser as a PDF.
The UX and graphics integrated with Wes's brand and marketing collateral.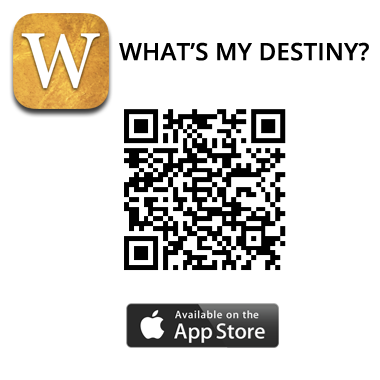 This is a paid app ($9.99) available for iOS on the Apple App Store and for Android on Google Play.
Wes Hamilton also was a podcast guest on Communication Hero Radio talking about his new app.
See also:
Credits
Web Hosting: Dream Host
CMS: WordPress
Theme: Organic Themes, Profile with custom JavaScript, PHP, and CSS
App Design, UX, & Development: Pixie Dust L.L.C.
Website and App Content: Wes Hamilton
Website and Graphic Design: Pixie Dust L.L.C.
Digital Business Strategy consulting: Lori L. Lorenz