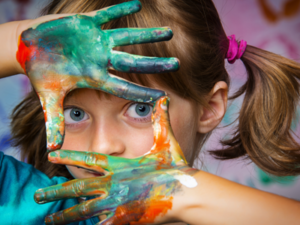 New! Animals and Analogies! In the Sketch-by-Step app, we add new art every month.
To find the new art in the app, you need to update the app by tapping the UPDATE command in the top left Menu.  Next, you will see a progress spinner in the bottom right corner of the app window while it updates over the Internet.  Note you will need cellular or wireless connectivity to complete the update.
Now the login page shows the new art in a slideshow in the top right corner.
The list below shows a sample of the new art.  To find the new art inside the Sketch-by-Step app, follow the path listed above the images.  For example, to find Animals, tap the Search icon then tap the Nature Sketchbook, then tap the Animals Category.
SEPTEMBER 2017 NEW ART
STANDARD SKETCHBOOKS (SEARCH ICON)
NATURE/ANIMALS – 3 sketches added. Butterfly, Cat Face, Cat Profile
OBJECTS/VEHICLES – 1 sketch added. Tractor
ANALOGIES/SUCCESS – 3 sketches added. Magic Hat, Sit Up and Beg, Heart on Sleeve
FACILITATOR SKETCHBOOKS (LOGIN AS FACILITATOR/SEARCH ICON)
AVATAR ICONS – 2 sketches added. Electric Guitar, Rotary Dial Phone
LETTERING – 9 sketches added. Kanji – 6, Hiragana – 1, Katakana – 2
See also: