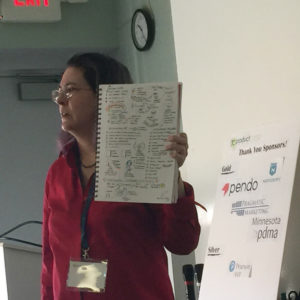 2017 Product Camp Twin Cities was jam-packed with information, insight, and great networking.  Thanks to the PCampTC organizers and volunteers for amazing food all day, helpful organization and an all around wonderful experience.
I recorded sketchnotes as each event was happening. Take a look!
For more about the conference, visit the Product Camp Twin Cities home website.
The event was Saturday, November 18, 2017 hosted at the Nerdery in Bloomington, MN.
(See the title bar Menu below right to pick an event.)